January 2, 2019
Artist Talk: Awilda Rodríguez Lora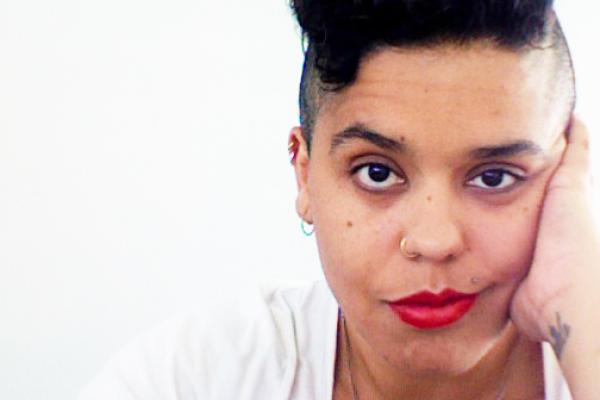 Tues, Mar 5 | 5:30 PM
Film/Video Theater
Free for all audiences
RSVP requested https://osu.az1.qualtrics.com/jfe/form/SV_737elS5sADiwWLX
Wexner Center for the Arts: https://wexarts.org/talks-more/awilda-rodriguez-lora?fbclid=IwAR39HeSWa-VQpNTnZGgZKS_tlCI_J8vhe1QPNyn9SPmwViPw62jdLY8xdPI
Cosponsored by Ohio State's Latino/a Studies Program; Center for Ethnic Studies; Department of Women's, Gender and Sexuality Studies Department; Department of Dance; Department of Arts Administration, Education and Policy; Department of African American and African Studies; and the Wexner Center for the Arts
Awilda Rodríguez-Lora is a performance choreographer. Her work challenges misconceptions about womanhood through the exploration of sexuality, empowerment, and self-determination. These concepts are explored through the use of movement, sound, and video as well as through a methodology she calls the "economy of living"—which can either potentiate or subtract from her body's "value" in the contemporary art market.
Born in Mexico, raised in Puerto Rico, and working in-between North and South America and the Spanish-speaking Caribbean, Rodríguez-Lora's performances traverse multiple geographic histories and realities. In this way, her work promotes progressive dialogues regarding hemispheric colonial legacies, and the unstable categories of race, gender, class, and sexuality.
The Puerto Rican Arts Initiative (PRAI) is an arts incubation platform intent in incentivizing contemporary art practices that engage community in post-hurricane María Puerto Rico. The project is housed at Northwestern University in partnership with the Puerto Rico Museum of Contemporary Art and La Espectacular Artist Residency. This project is supported by generous funds from the Andrew W. Mellon Foundation, Northwestern University, and contributing college and university campuses hosting PRAI artists across the United States.
Awilda's 2019 residency at the Wex was made possible through our partnership with Theresa Delgadillo (Ohio State, https://latino-astudies.osu.edu/people/delgadillo.3) and Ramón Rivera-Servera (Northwestern University, https://communication.northwestern.edu/faculty/RamonRiveraServera).
Professors, teachers, and educators: Please contact us (edweb@wexarts.org) if you plan to assign this public program for one of your classes. Space is often limited, and we want to make any accommodations possible. Thank you.
vimeo.com
Nuevo Año (New Year) video performance by Awilda Rodríguez Lora Is a love letter to the new. Work created thanks to the support from Marisol Plard Narváez and La Resistencia. Edited and produced by La Rosario. laperformera.org
---